Applications:
Ultra-thin wall-mounted fan coil unit belongs to the universal exposed fan coil units, refers to the installation of a heating system after the house has been decorated or has been moved in due to various reasons. It is a kind of slim fan coil unit radiator installation technology that the fan coil radiator pipe of the exposed pipe is not buried, but directly along with the ceiling, corner, skirting line, and other concealed places, so as to avoid directly slotting on the wall and damaging the floor.
Ultra-thin exposed wall-mounted fan-coil heating is highly sought after because of its excellent practicability, especially for the elderly, children, pregnant women, and sensitive people in the upper respiratory tract. It is comfortable and warm in winter and very practical.
Ultra-thin wall fan coil unit radiator can be customized and personalized according to the needs of users. All types of houses basically meet the installation requirements, and there is no need to "build a large scale" at home and do not damage the original home decoration.
Working principle:
The function of an ultra-thin fan coil unit is to cool indoor air or outdoor mixed air through the surface cooler and then send it into the room so that the indoor air temperature can be lowered or raised to meet people's comfort requirements. hot medium water in the coil pipe is supplied centrally by the machine room.
Product Details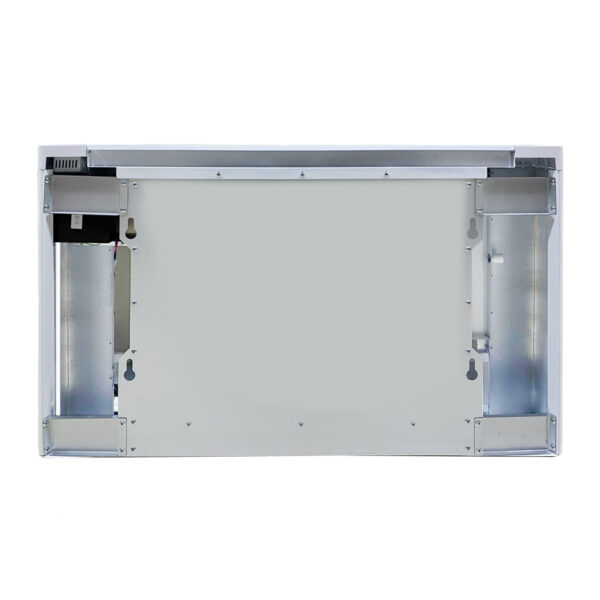 Fan coil units produced by informal manufacturers may have many customer use problems:
• The product quality is seriously unqualified
• Insufficient cooling and heating of fan coils when used by customers
• Your customers use the fan coil unit to make a lot of noise at night and affect their sleep
• Your customer will leak serious water soon after using the fan coil unit
Our products will never have such problems
If you use our fan coil unit, you don't have to worry about any quality problems, you can also enjoy more high-tech features, and more importantly, the product price is the same.
Product high-tech features:
1. DCBL motor, Noise as low as 25dB Ultra-quiet at night, creating a high-quality sleep environment.
2. BMS Connection, modern remote management systems. It can realize the control of the mobile phone to turn on the fan coil to adjust the temperature and realize the pre-heating of the room.
3. Airflow modulated, 5 wind speed, the motor speed can be adjusted at will.
4. Wifi Control/Smart Touch controls, achieve intelligent life.
5. sterilization device, UVC germicidal lamp. While cooling or heating, it can effectively improve indoor air quality, kill harmful bacteria, and filter dust in the air.
6. High Power. Heating and Cooling, cooling capacity from 3.75KW-5.5KW, heating Capacity from 5.6kw-8.2kw.
7. The thickness of the machine is only 130mm, which saves space and is more beautiful
8. OEM/ODM/OBM (Support Customization)
Technical Data

YESNCER Available services:
• Customize special fan coil HVAC system equipment for each engineer to ensure the timely delivery of your project
• Scientific research, production, design, installation, operation, and maintenance manufacturer
• Global HVAC one-stop procurement bas
We are the manufacturer
Workshop shooting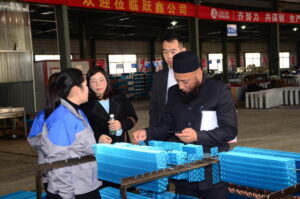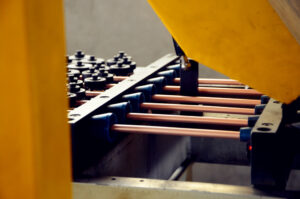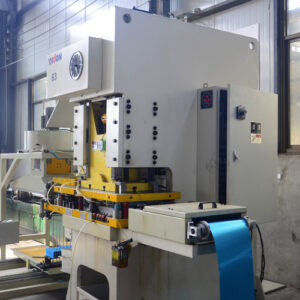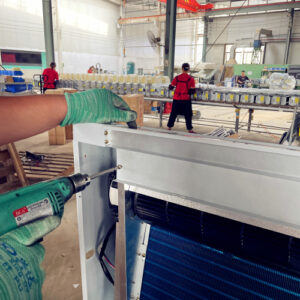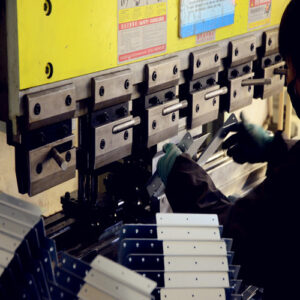 Register to download product PDF (including international regular product size)
Configuration and raw material usage standards
You will become an expert in fan coil procurement
Please rest assured that you will not receive harassing emails, and we will keep your mailbox absolutely confidential.
Your mailbox can only be viewed by product managers